Suzanne Starling, MD, FAAP
The Ray E. Helfer Society Recognizes Dr. Suzanne Starling for Outstanding Teaching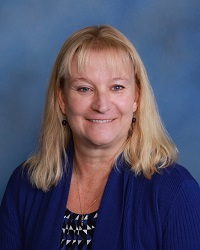 Suzanne Starling, MD, FAAP, currently Medical Director, Chadwick Center for Children and Families, was presented with the 2018 Outstanding Teaching Award at The Ray E. Helfer Society's Annual Meeting in April at the Loews Vanderbilt Hotel, Nashville, Tennessee. The Helfer Society is an international society of physicians seeking to provide leadership to enhance the prevention, diagnosis, and treatment of child abuse and neglect. The Outstanding Teacher Award recognizes the importance of teaching in the promotion of the scientific and humanitarian aspects of child abuse medicine.
In addition to her work at the Chadwick Center, she is a clinical professor of pediatrics at UC San Diego School of Medicine. Previous to this appointment she served as medical director for the child abuse program at Children's Hospital of the King's Daughters, program director for the child abuse fellowship there, and chief of the division of child abuse pediatrics at Eastern Virginia Medical Center in Norfolk, VA.
Dr. Starling was a founding member of the American Board of Pediatrics sub-board on child abuse pediatrics and served as its second chairperson. She has been the recipient of numerous award and accolades to include the Liberty Bell Award from the Norfolk and Portsmouth Bar Association, given to a non-legal professional whose work has strengthened the effectiveness of the justice system; being named an "Outstanding Professional" by the American Professional Society on the Abuse of Children; and being selected as a "Hometown Hero" for excellence in child abuse prevention and treatment by the Stihl Corporation and the Norfolk Tides baseball team.
In presenting the award, many professionals addressed Dr. Starling's credentials.
"Dr Starling is an incredible teacher, not only with the ability to impart her wealth of knowledge, but to motivate learners to want to search out the truth. When asked how her trainees feel about her, inevitably you will hear 'she is amazing!'"

"Dr. Starling is the reason that I became a child abuse physician. Before residency, I was not aware of child abuse as a field."

"Dr. Starling is a natural mentor. She has been mentoring students, residents, fellows and young faculty all over the country for many years. Those individuals routinely tum to her for guidance on a wide range of issues."