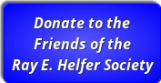 Helfer to Host Pre-Conference Institute in San Diego
The Society will present Fundamentals of the Medical-Forensic Evaluation of Physical Abuse on Monday, January 30, prior to the Chadwick Center's Annual San Diego International Conference on Family and Child Maltreatment. Select this link for details and registration.
2017 Annual Meeting Program Submissions
The Society is now accepting programming ideas from its members for the 2017 Annual Meeting in Denver, Colorado. Select this link (login required) to access the online submission form.
Introducing the Educational Archives and Consortium of Helfer
Members of the Society can now access TEACH in the Member Center. Login with your username and password is required.
Helfer on Twitter

We're on Twitter! Visit https://twitter.com/HelferSociety to share your ideas.
Society members can login with your username and password. You will then be taken to the Member Center landing page. The Center includes:
The Helfer Update is a quarterly newsletter with about Society members (promotions, new initiatives, awards - both local and industry, etc.). Submit your news here. Member login is required.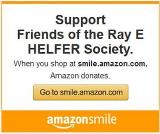 ---
Learn More About Ray E. Helfer
---
Find Out What Membership Has to Offer
---
Discover Our Committee Network
---
Review Our Fellowship Listings
---
Check Out the Employment Section
---
---